In recent years, we as a company have had the great opportunity to host talented interns from abroad. Not only have we been able to share our knowledge and passion for craftsmanship and wooden window and door construction, but we have also benefited from the diverse experiences of our interns.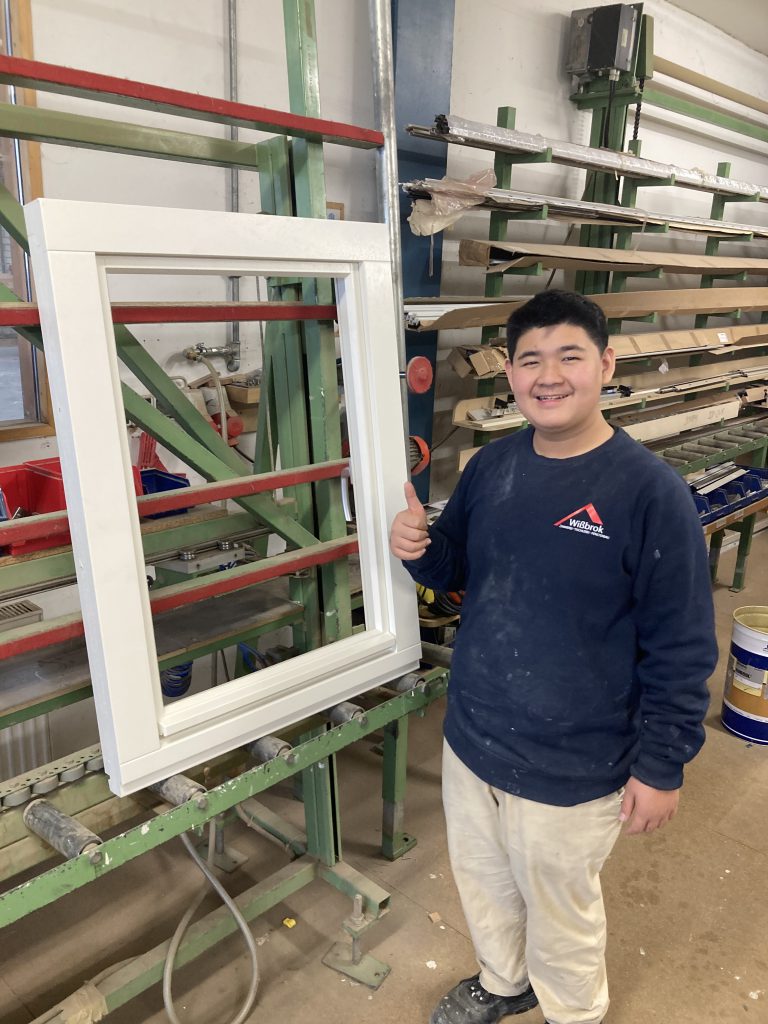 One outstanding example is Westley, an intern from Taiwan who completed a four-week internship with us last month. During his time in our company, he showed great interest and commitment to the work. By the end of the internship, he had even built his own window for the language school he was attending here in Detmold. He enjoyed his internship so much that he plans to return to Germany and train as a carpenter.
We have also had the pleasure of welcoming several interns from the USA and France. It fills us with pride and joy to pass on our passion for craftsmanship and wooden window and door construction to young people beyond the borders of Germany.
Our experience with interns from abroad has shown us how valuable cultural exchange and cooperation with young people from different countries can be. We are always open to new interns who are willing to expand their knowledge and improve their skills in woodworking and wood processing.
Note: We still have one apprenticeship position available for this year. If you are interested in an apprenticeship in carpentry and want to be part of our success story, apply now and become part of our team!
In summary, the exchange with trainees from abroad is an enriching experience for all involved.